Cynthia Ann Stephanie "Cyndi" Lauper (born June 22, 1953)
I can't quite remember what we were watching when I first saw Girls Just Wanna Have Fun but I know my family all heard it on the radio and fell in instant love with it. I too, heard the song and watched the video and, like millions of others around the world, also fell in love with it. I mean really…how can you not? It's not only a fun sing-a-long song but the video is a lot of fun as well.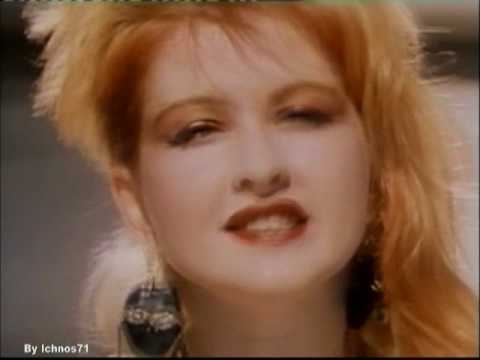 The video for "Girls Just Want to Have Fun" was an MTV staple. It ran constantly and featured Cyndi's real-life mother, Catrine (as her mom) her brother Butch and the late wrestler Captain Lou Albano as her dad.  It won the first-ever award for Best Female Video at the 1984 MTV Video Music Awards. (Again, when they actually meant something). Something I always found touching about Cyndi actually – is that her mum featured in all her videos.
Cyndi's follow up singles were also huge hits. Especially Time After Time. Cyndi was the first female singer to have four top-five singles released from one album, which was quite the achievment.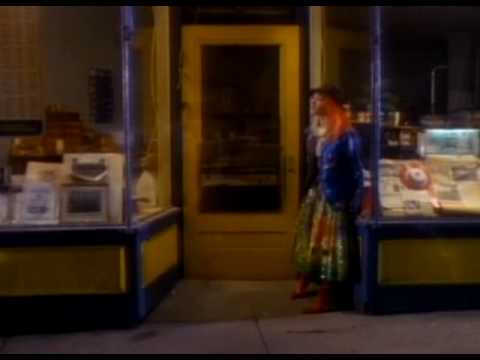 Cyndi was so huge that she was direct competition to still up and coming Madonna. I clearly remember Cyndi vs Madonna articles in the teen magazines of the time. Who is better; Who would you vote for etc etc  and I was always more of a Cyndi girl, I have to say. I loved her quirky style, sense of fun and, of course, her songs were great. For me, Madonna played up the slut angle too much and I simply wasn't drawn to that and the Madonna wannabes were jokes. Actually, point in fact, there weren't as many wannabes as retrospect 80′s movies make you think. If you dressed like Madonna you'd more get laughed at than be considered cool. At least where I grew up. BUT – I again digress.
Anyway, back to Cyndi – She Bop is another song that's great fun and I remember the controversy over it [it's about masturbation], which was… interesting. The song was catchy and fun but it was about sex *gasp* What to do?! (They played it anyway). However, one of my favorite songs of Cyndi's was All Through The Night. It's just beautiful. Annoyingly, it doesn't have an official video so excuse the fanmade video below. Listen and enjoy the song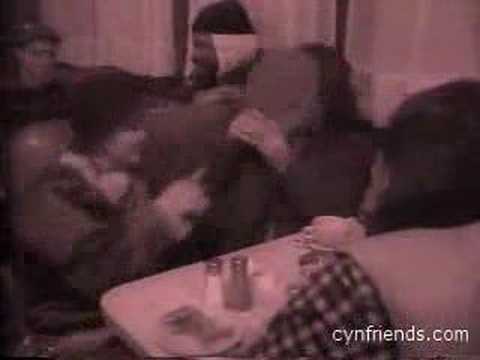 In 1985 Cyndi appeared in the USA FOR AFRICA project 'We Are The World' with Michael Jackson et al. She was supposed to be in Live Aid btw but couldn't be for medical reasons. Also in 1985, Cyndi picked up the Grammy Award for Best New Artist – a deserved award to be sure.
Cyndi's 1986 follow up album was no disappointment. An artist's second album is a lot of pressure and they often fail but Cyndi's didn't and True Colors from her True Colors album was yet another massive hit for her.
http://www.spike.com/video/2786649
Cyndi toured True Colors and happily, we went to see her in concert and I can honestly say it was one of the most enjoyable concerts I've ever been to. I bought a tour windcheater (sweater/jumper) and wore it for years, happy to advertize that I'd been. Cyndi was energetic, funny and was great live vocalist. You know some singers aren't good live *CoughMadonnaCough* but Cyndi was truly excellent.
You can't really mention Cyndi without mentioning The Goonies of course. While she wasn't in it per se Steven Spielberg actually asked her to be musical director of the movie which lets face it, is wicked cool. She also sang the theme song The Goonies R Good Enough. The video featured many guests, including WWF Wrestlers such as the Iron Sheik, Captain Lou Albano, Roddy Piper, Andre the Ciant and others plus of course,  the Goonies cast, and the Bangles. The video was split up into two acts, making Cyndi the very first artist to have a two-part video. Spielberg even allowed her access to the set pieces from the film and actually appears in the video!
Continuing the movie theme, 1988 saw Cyndi act alongside Jeff Goldblum in Vibes. The film is about Sylvia (Cyndi), a loopy, ditzy psychic woman, and Nick (Jeff), her equally odd male psychic friend and their trip into the Ecuadorian Andes to find the "source of psychic energy". There's more to it than that of course but that was the main gist. My brother and I went to see it and thoroughly enjoyed it; it was a lot of fun. Critics however, didn't think it was that great and the film flopped – and I really don't know why because again, I have nothing but fond memories of it. Cyndi released a song and video to accompany the film Hole In My Heart (All The Way To China) which is actually a rare song. It apparently failed to find an audience but I can tell you it was massive in Australia! It's a great song and I'm baffled why it wasn't a success anywhere else.  :S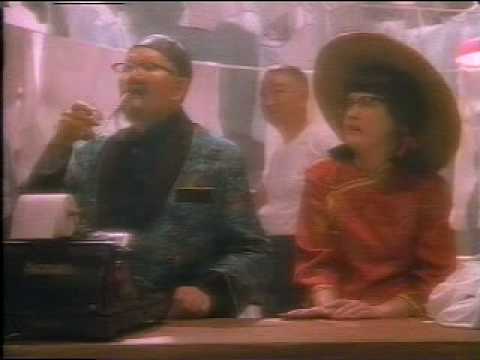 Cyndi's 3rd album spawned the massive hit I Drove All Night but oddly, didn't do well despite a bevy of talent that helped make it including Desmond Child, Diane Warren, Nile Rodgers and Chrissie Amphlett (Divinyls) to name but a few. Due to poor sales her concerts were canceled and she retired from singing to go into acting.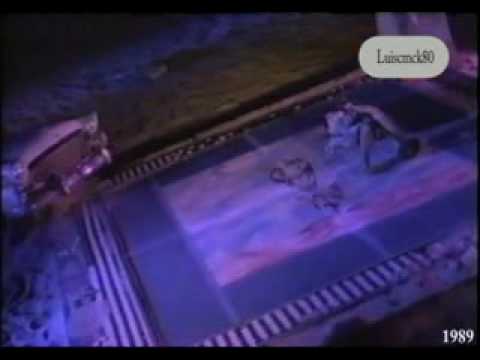 Cyndi came back musically in 1993 of course with Hat Full of Stars then was back in the public eye in 1994 with the release of Twelve Deadly Cyns….and then some. Cyndi still acts (and has won awards for it!) and sings even now. When I think of Cyndi it brings a smile to my face. And really, if you get a chance to see her live – go! You won't be disappointed.